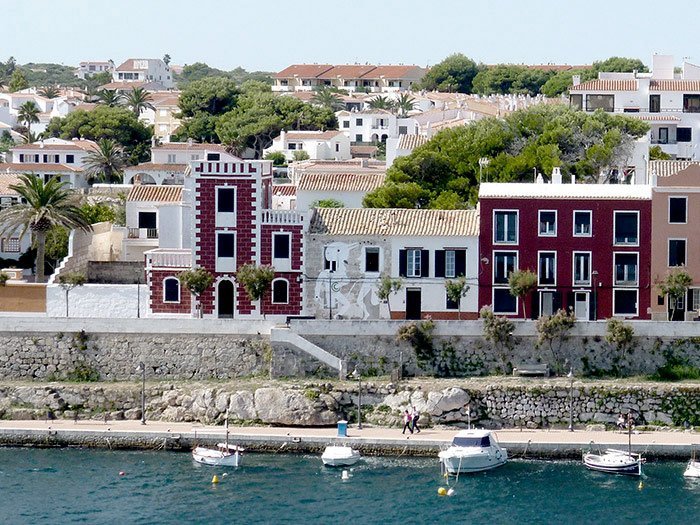 Abierto al Cielo
Acrylic on wall
7 x 5 m
Vang Es Castel street art festival, Menorca

Caballo Azul
Acrylic and assembled objects on wood
2.40 x 6 m
Whitecross Street art festival, London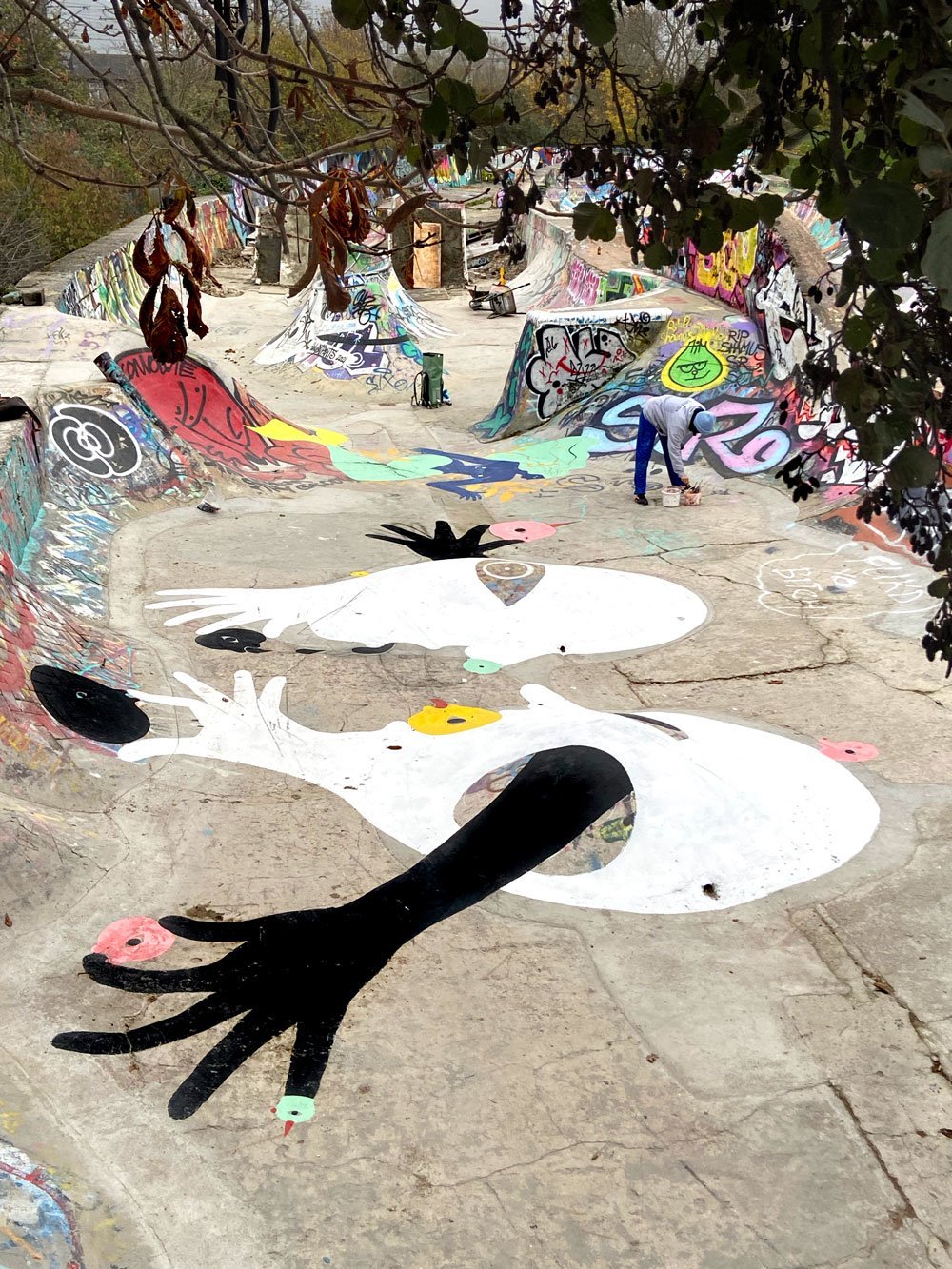 Que pasa cuando escupes las palabras
Acrylic on cement
5 x 8.50 m
London
Say your own words. Find the way to articulate your mind!
Or less creatures and voices will grow to eat your very own fingers,
small characters will grow from your neck and your head.
Forgotten arguments will come back, as an injection of energy,
but also filled with broken dreams and sadness…
Fish Tales
Acrylic on brick wall
1.80 x 14.30 m
Collaboration with Helena Velázquez, London
Donde se fue el significado de las cosas?
Acrylic on wall
4.60 x 2.50 m
TAA event, London
Where did the meaning of things go?
What do you mean?
I can see your growing nose, you can't hide it, it's bright and blue… and your subconscious is also talking in the background…
The ones who awaken at night.
Un mundo al revés
Acrylic on wooden boards
2.4 x 8.4 m
TAA event, London

Paper Dreams
Acrylic on brick wall
3.20 x 8.40 m
The Print House Gallery, London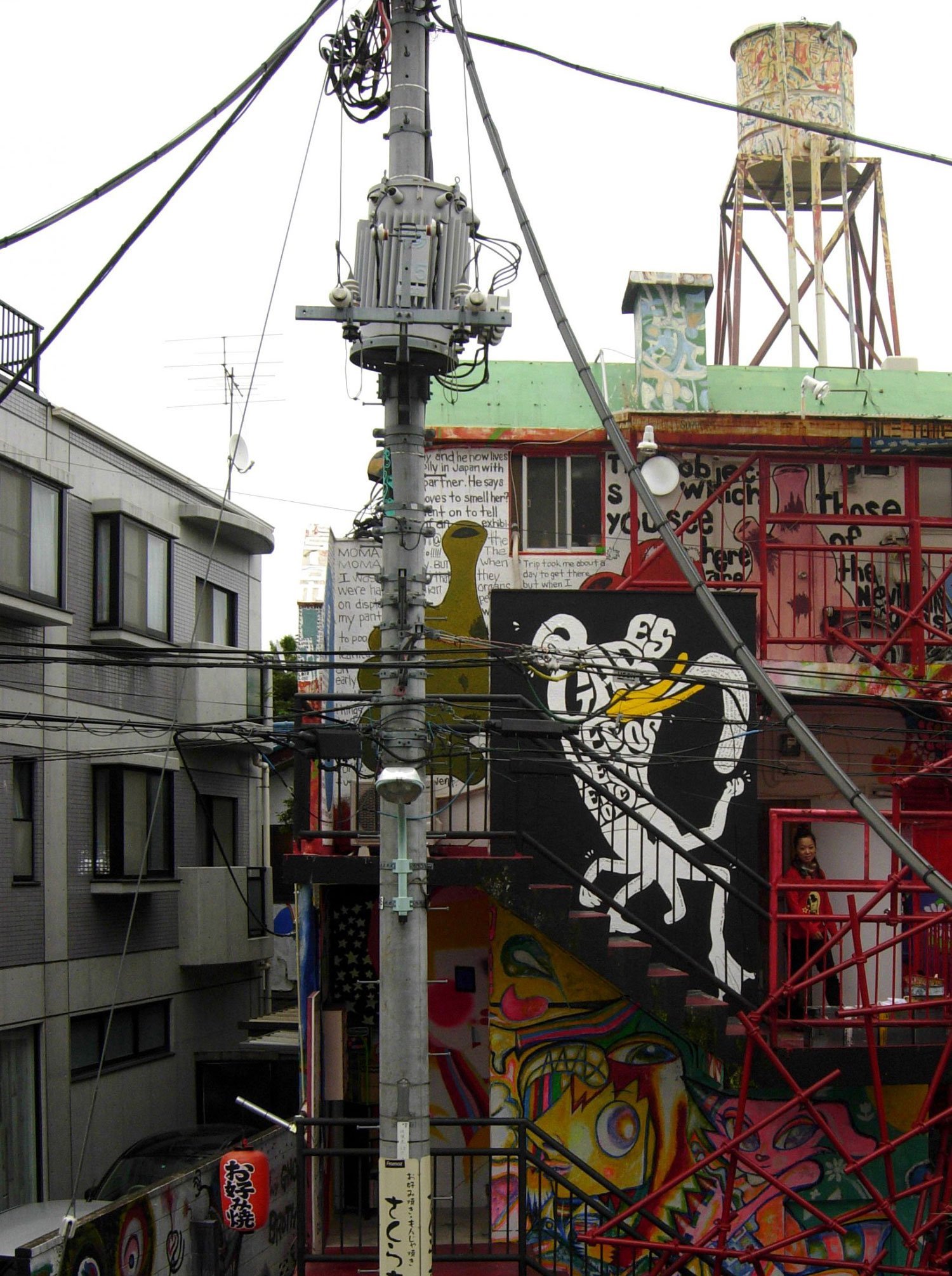 Silencio
Acrylic on brick
3.5 m x 2.1 m
Design Festa Gallery, Tokyo
A duck's playground
Acrylic on wood panels
2.40 x 24 m
London
Otras vidas
Acrylic on wall and floor
7 x 10 m
London
There was a whisper from underneath the floor…
Help me!!!! they clamoured… Give us a shape so we can manifest our existence.
Double mouth duck with a hand body that says boooooo and his friend, the man with an arm body and a hole in his hand-foot
Acrylic on cement
1.80 x 11 m
London